MVIS Achieve Constructionline Platinum
MVIS is not a company to back down from a challenge. As a responsible supplier to the industry, we have always prioritised quality, safety and good business practices, which is underscored by our membership and accreditations with various awarding bodies.
Last year, we were awarded Gold Status in the Constructionline programme, which offers a platform for thousands of buyers in the construction industry that enforces an ethos of trust and quality amongst its members.
Assessing all members, the Constructionline platform is used by buyers to quickly find suppliers that will enable them to complete a whole range of projects in the industry by providing them with a pool of high-quality suppliers that they can engage with confidently.
This year, we are proud to announce that we have recently been awarded with Platinum Status following a successful audit from Constructionline that assessed all relevant management systems and processes. The audit demonstrated that we are following their procedures and that there are adequate controls in place.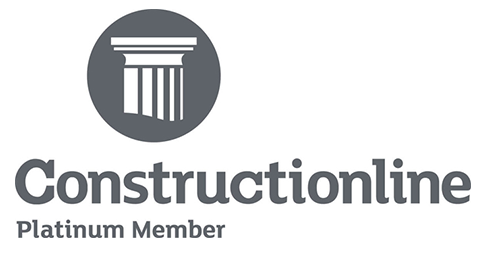 Platinum is the top level of membership within Constructionline, reassuring customers that we adhere to best practice. Our processes and policies were assessed on environmental management, quality management, equal opportunities, modern slavery act adherence and anti-bribery and corruption policies.
Whilst achieving Platinum Status may seem like a high climb for many, for us, it was very achievable, having been already developing these areas for other certifications and of course, our ISO accreditations.
Anne Ashman, UK Group Commercial and Operations Director comments, "Achieving Constructionline Platinum Status is a great accomplishment for us, adding to a long list of accreditations and memberships that help to promote and enforce our commitment to safety, quality and customer service. Constructionline Platinum was a logical next step from Gold, recognising the effort and care that has gone into adhering to Constructionline practices."
Anne continues, "I am very proud of the whole team for all the work that goes into achieving something like this. Whilst this is a time we should celebrate our success, it's important that we never lose sight of our continuing mission to improve."