Our latest solution integrates our solar powered 'Compact' base with an ITS Environmental Sensor, offering clients the ability to monitor the external environment, producing a wide range of air pollution data that can be used to inform and direct on issues of air pollution safety.
---
Air Quality Monitoring
This solution is a low-cost system that offers the ability to build a high-density ambient air quality monitoring network that records data in real-time.
With low power demands, this unit can be powered by our 'Compact' solar powered base for air quality monitoring in applications where space is limited, including but not limited to:
Work places / work areas
Construction site safety
Events
Town centres / cities
Urban roads / Highways
These applications make this product a useful tool for a variety of industries, organisations and projects concerned with air quality, such as schools, Tier 1 construction contractors, local authorities and traffic management companies.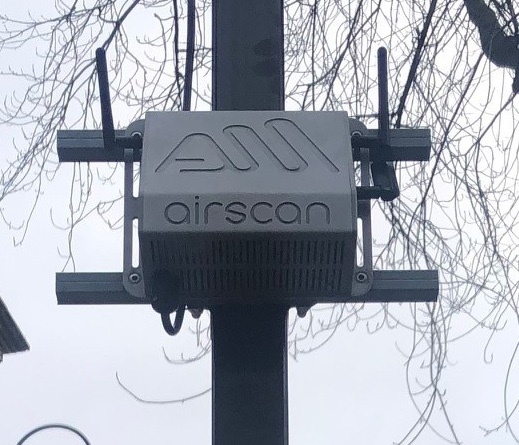 Perfect for temporary applications, this solution offers a very low cost alternative to static Air Quality monitoring stations and allows clients to cover more space, quickly and cost effectively.
This product's bespoke hardware is manufactured in the UK and uses the latest generation of electrochemical sensor technology and LoRaWAN communication to collect and record real-time data onto its secure online dashboard.
---
Real Time Data
Data collected from this solution is displayed in real-time onto an online management dashboard. The status of each unit is displayed together with easy to read dials.
More detailed graphs allow clients to drill down and analyse the data on a minute by minute, day by day basis.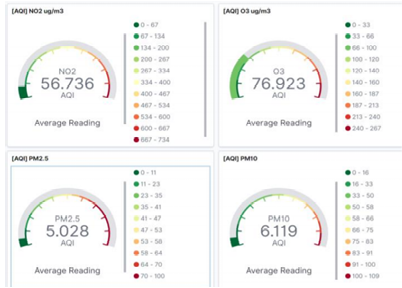 Fully customer-branded breakdown reports are also available from MVIS for our client's convenience, making presenting and reporting on the data easier than ever.

---
Solar Powered Compact Base
When combined with our solar powered compact base, the applications of the ITS Environmental Sensor are greatly enhanced. Offering a small footprint, this unit can be deployed in many locations where competing solutions can't be, enabling you to collect data where it may be dangerous or where there is limited space.
Being solar powered prevents the need for an external power source and offers extended run times in recommended conditions.
With hidden cabling, this unit is secured against vandalism or accidental damage and can be easily moved to the client's requirements.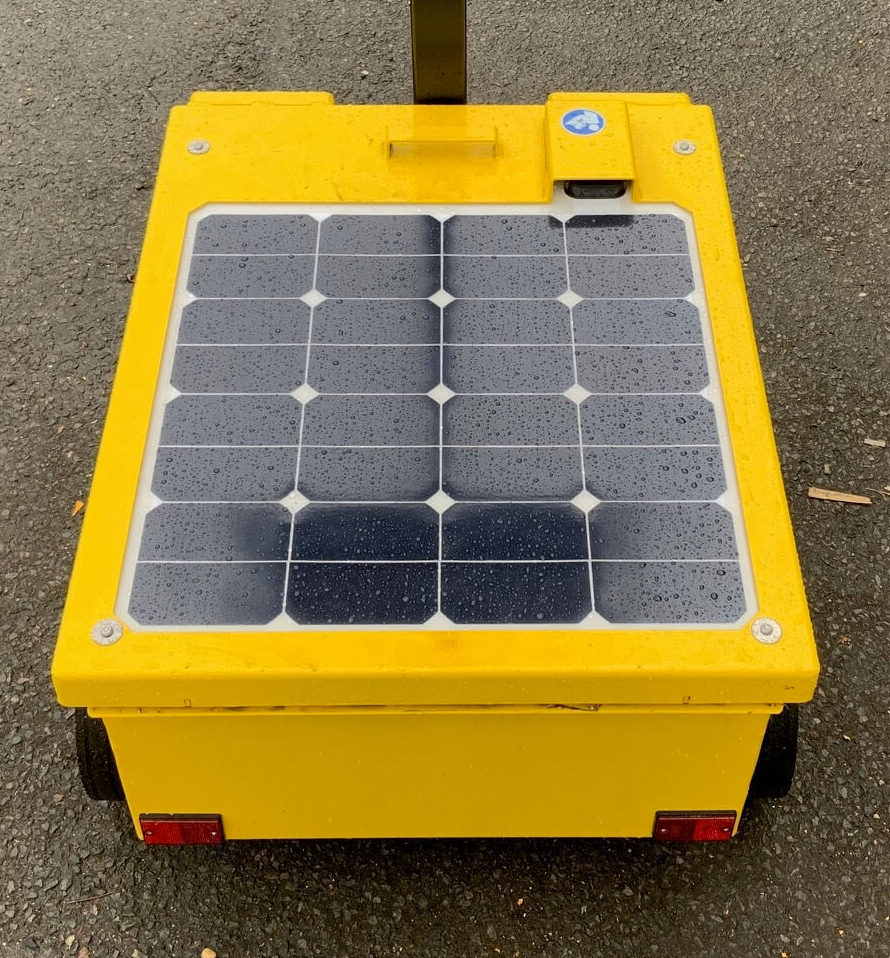 ---
Key Specifications
Data communication options via 3G/4G/5G, WiFi or Ethernet
Additional GPS Module can be added
Power 12Vdc (optional 240Vac supply)
Environment Operating range: -18 to 50 Celsius
CE Certified
Capacity for up to 4 electrochemical sensors from a choice of : CO, SO2, O3, NO, NO2, H2S
Ultra-low noise sensing for gasses (ppb) and particulates (μg/m)
Photo Ionisation Detector (PID) for detecting VOCs with ionisation potentials < 10.6 eV
Formaldehyde sensor available
Particulate matter / dust sensor PM1, PM2.5, PM4, PM10
Environmental sensors – temperature, humidity and atmospheric pressure
Sensors are shipped calibrated but require 24hr stabilisation on boot up
All devices can be accessed remotely for troubleshooting, health checks, software updates, reconfiguration
Air quality sensors have a 24mth lifespan. Units come with a 12mth manufacturer's warranty
Compact Base: Length – 880mm, Width – 610mm, Height – 3000mm, Weight – 180kg, Mast – 3m