Compact Solar IP Brings New Solutions to Urban Works
Recent years have seen the development of our Compact Solar IP, a solar powered 'compact' base that can be integrated with other technology to power it and make it portable.
The base was first developed for our HD Compact VMS, the smallest solar powered variable message sign in our range and a pioneering solution for the industry. Since the HD Compact's launch, we have developed more technologies with the compact base, giving rise to a whole new solution that offers many of the benefits that our full sized Solar IP does, serving as an industrial portable solar power bank – only smaller.
The small footprint of the Compact Solar IP allows it to be deployed in locations where the Solar IP can't be, primarily in locations where space may be limited, such as for urban works. As a result, the solutions developed alongside the Compact Solar IP have been with these customers in mind, making technologies portable for urban workers that help increase safety.
---
HD Compact VMS
The first of our solutions to use the Compact Solar IP was the HD Compact VMS, which began to feature this base in 2020 on its second version after nearly 4 years of development, bringing it in line with our other solar powered VMS units and allowing us to offer a fully solar powered VMS range in different sizes.
As a solution, the HD Compact offers the industry a lightweight, portable, solar powered message sign that features a dual colour (red and white) display.
Its small footprint and adjustable height make it highly versatile, especially considering the display content can be updated remotely via our web-based portal or mobile app.
With hidden cabling, this unit is secured against vandalism or accidental damage and benefits from the data collection radar integrated in all our signs.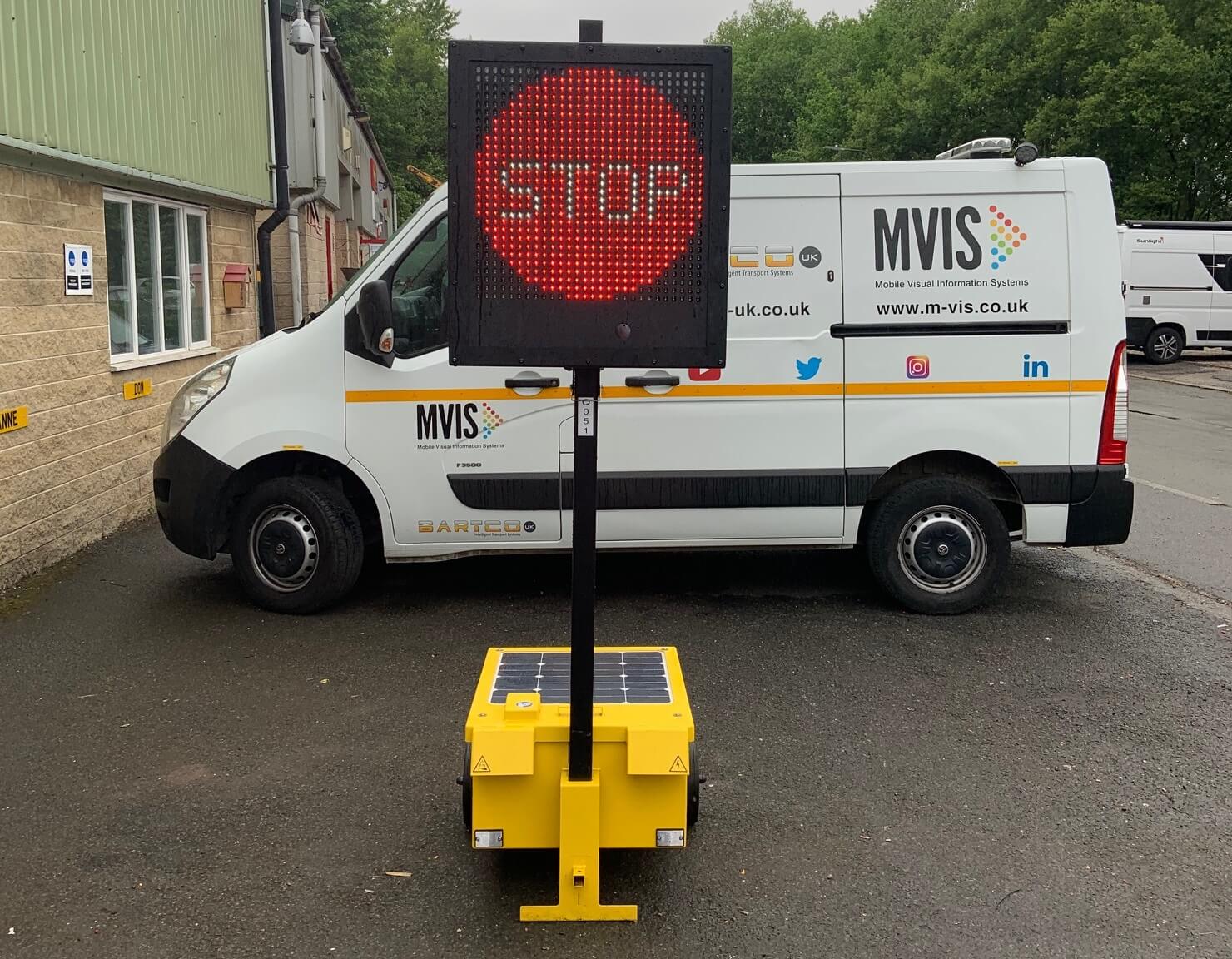 ---
Compact CCTV
A more recent development, the Compact CCTV integrates the Compact Solar IP with wire-free CCTV offering increased portability and a reduced footprint compared to other solutions.
This outdoor surveillance camera boasts an ultra-wide viewing angle of 355° pan & 140° tilt and connects through Vodafone 4G. Offering 1080p HD at 15 frames per second and a 6x Digital Zoom, this camera performs well for a range of applications, made even more impressive by the 10m Night Vision range.
Its PIR (passive infrared) detection distance is up to 10m too and when combined with the 90° Horizontal PIR detecting angle, this camera is a highly capable solution for security, monitoring work zones and anything else that requires an outdoor HD camera.
This unit is especially useful for urban works, as the full-sized Solar IP can often have a footprint too large for urban work sites, limiting its use in such projects. The Compact CCTV has been developed to address this limitation, allowing site managers to still have eyes on the ground even when there is limited space.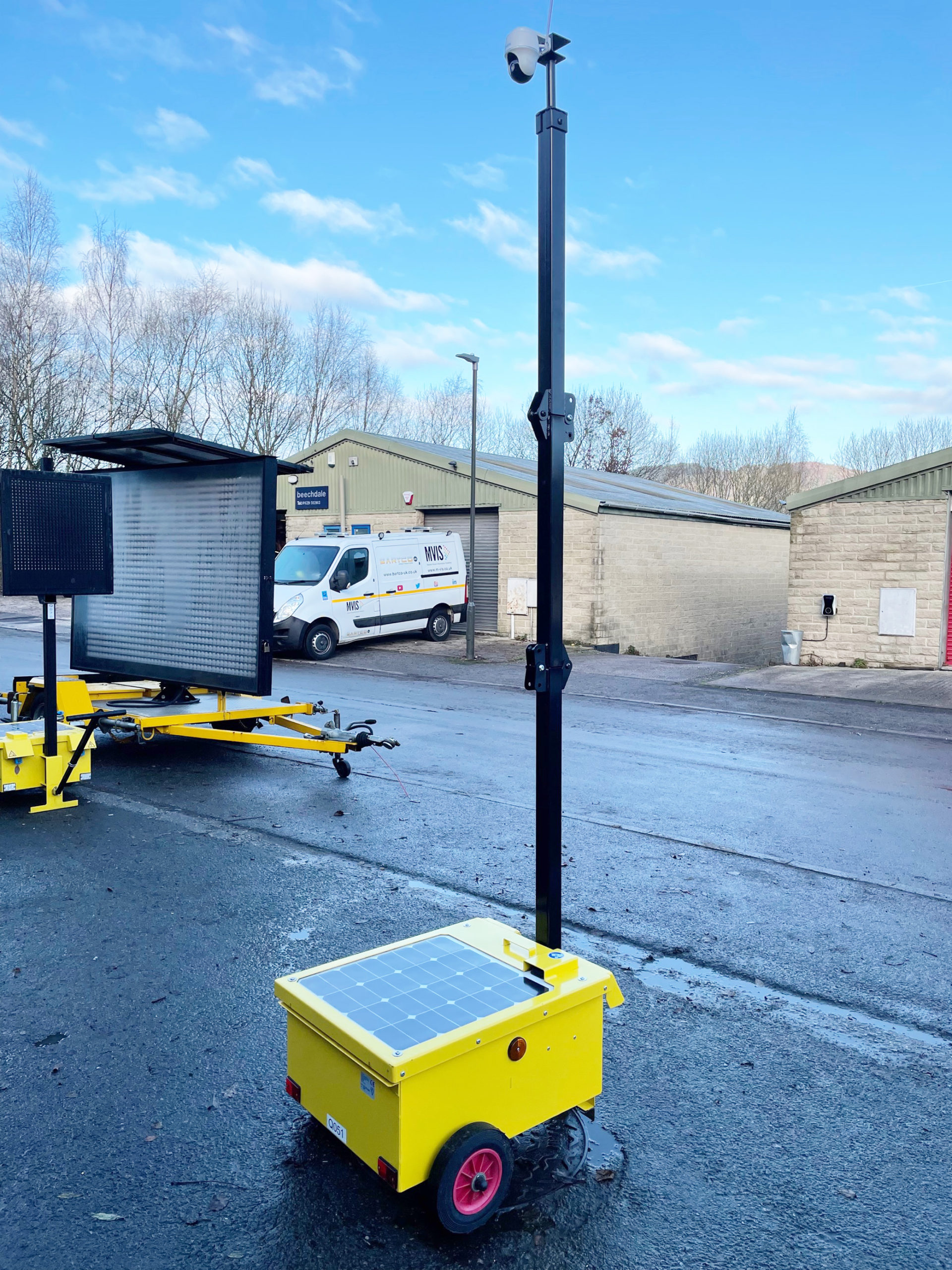 ---
Compact Environmental Sensor
Another recent solution we have developed is our Compact Environmental Sensor, which integrates the Compact Solar IP with an ITS Environmental Sensor, offering clients the ability to monitor the external environment and produce a wide range of air pollution data that can be used to inform and direct on issues of air pollution safety.
This solution is a low-cost system that offers the ability to build a high-density ambient air quality monitoring network that records data in real-time. Perfect for temporary applications, this solution offers a very low cost alternative to static Air Quality monitoring stations and allows clients to cover more space, quickly and cost effectively.
This product's bespoke hardware is manufactured in the UK and uses the latest generation of electrochemical sensor technology and LoRaWAN communication to collect and record real-time data onto its secure online dashboard.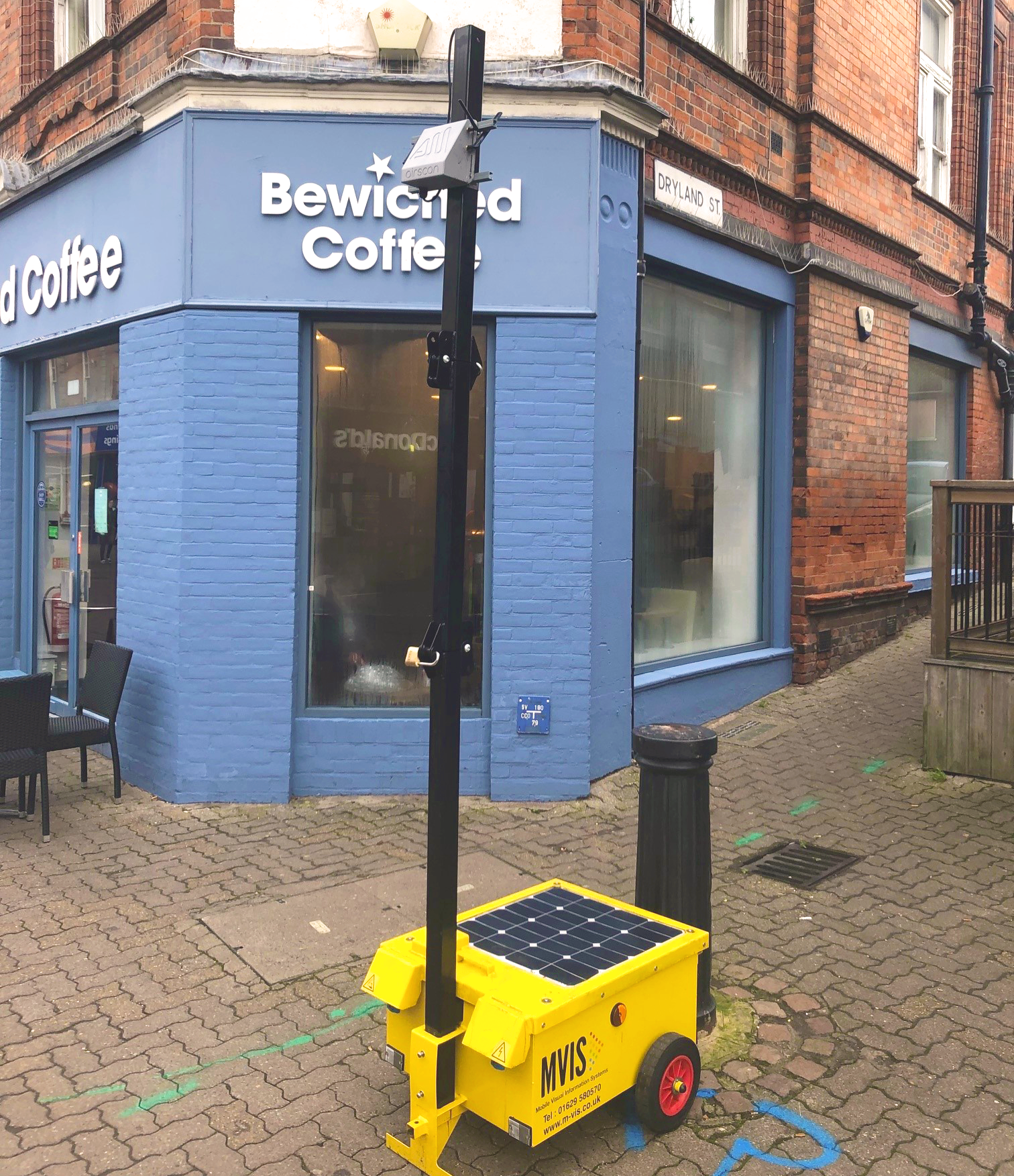 ---
For more information about our Compact Solar IP or if you would like to know more about how you can use our products to help with your project, please contact us via our contact form.
Alternatively, you can email us via sales@m-vis.co.uk.