The Great MVIS Bake Off Final 2023
We have had so much fun raising funds for Ashgate Hospice through various events and activities in 2023. Between September – November we held our in-house baking competition, The Great MVIS Bake Off, Inspired by the popular channel 4 show. This year the competition stepped up a level, with more fierce competition, more star bakers and a different theme each week.
Throughout the weeks, we saw delicious bakes including cupcakes, brownies, cookies & fudge cakes. Throughout the competition, the best bakers rose to the top and progressed to the knock-out stages, until there were just 2.

On Monday (6th Nov) we held our grand final between Purchasing Supervisor – Rebecca Prince & Technical Apprentice – Jacob Spencer. Jacob (Chucky) was going in to his second final in two years after being crowned the Great MVIS Bake Off Winner in 2022. Both bakers were required to bake a Red Velvet cake and neither finalist disappointed.
As the Bake Off is held in order to raise funds for our charity partner Ashgate Hospice, we felt it was only right to get our own guest judges involved. David Storer & Natalie Bell took up the rolls of Paul Hollywood & Prue Leith. After a lot of tasting, deliberation and consulting, not only on flavour but on appearance and texture, David & Natalie crowned Jacob the 2023 Great MVIS Bake Off winner.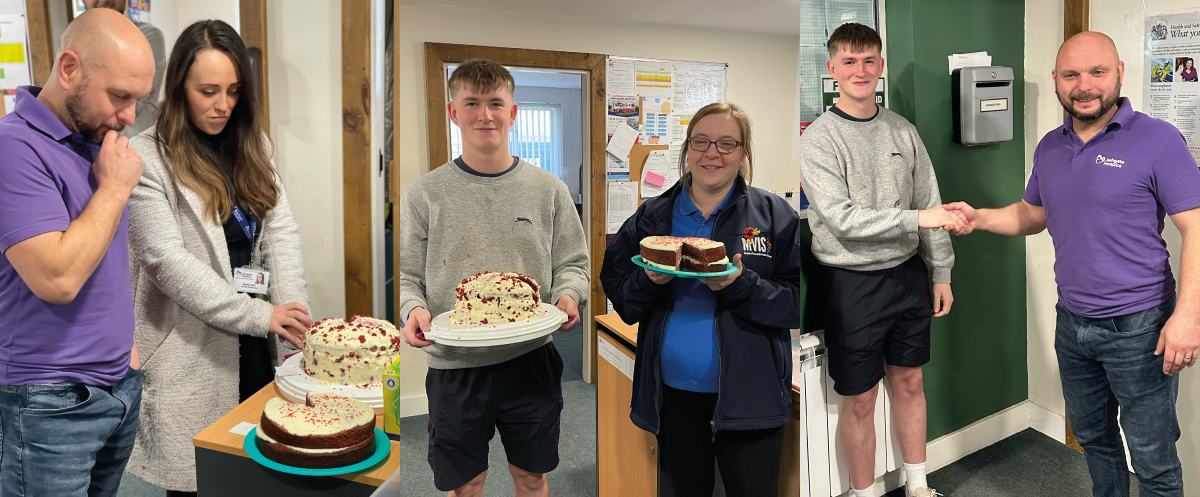 ---
We also felt that with our guest judges in attendance, this was the perfect chance to announce our grand total raised for Ashgate Hospice throughout 2023.
We provide support & funds for Ashgate Hospice throughout the year and try to get involved with as many events as we can. These include:
The Great MVIS Bake Off
Christmas Tree Cycle
Matlock Town Football Shirt Auction
Tote Bag Donation
Christmas Movie Event
Sponsorship of the High Peak Trail Walk
MVIS, also provides the hospice with VMS to promote events throughout the year, including The High Peak Trail & Sparkle Walk.
When. we combined everything we have contributed to Ashgate throughout the year and our grand total is……..£14,982! An incredible effort by all members or our amazing team.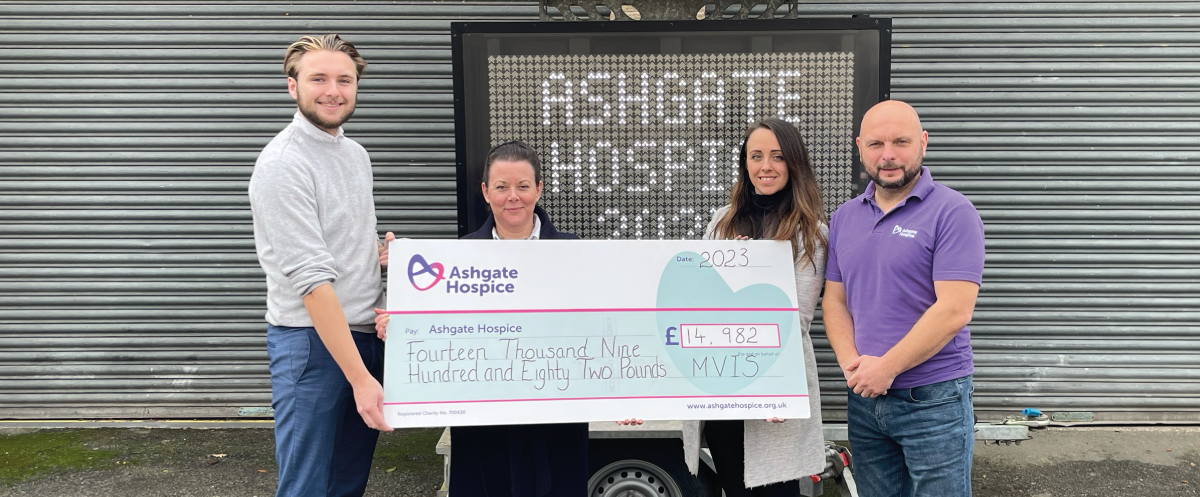 David Storer from Ashgate Hospice said:
"MVIS are a fantastic supporter of Ashgate Hospice and always go above and beyond to help us out wherever they can. Whether that's supplying their digital signs to help with the promotion and safety of our events, helping at our events or even hosting a Bake Off challenge with all proceeds kindly being donated to the Hospice.
The money that MVIS save and raise for the Hospice each year is phenomenal, this year alone the total is just shy of £15k! Amazing! This can do so much at the Hospice and goes towards ensuring that Ashgate Hospice will be here for the future when people need us the most. Thank you to Anne and all the team at MVIS. It's such a warm and friendly place and we're always made to feel welcome. We're really looking forward to working with MVIS again in 2024."