Variable Message Signs offer COVID Solutions to Retail
As we make our way through yet another COVID-19 lockdown in England, we are finding an increase in applications for our technology across many new industries. One of these industries is retail, who's task of keeping the nation fed is proving more and more difficult with social distancing and lockdown conditions imposed.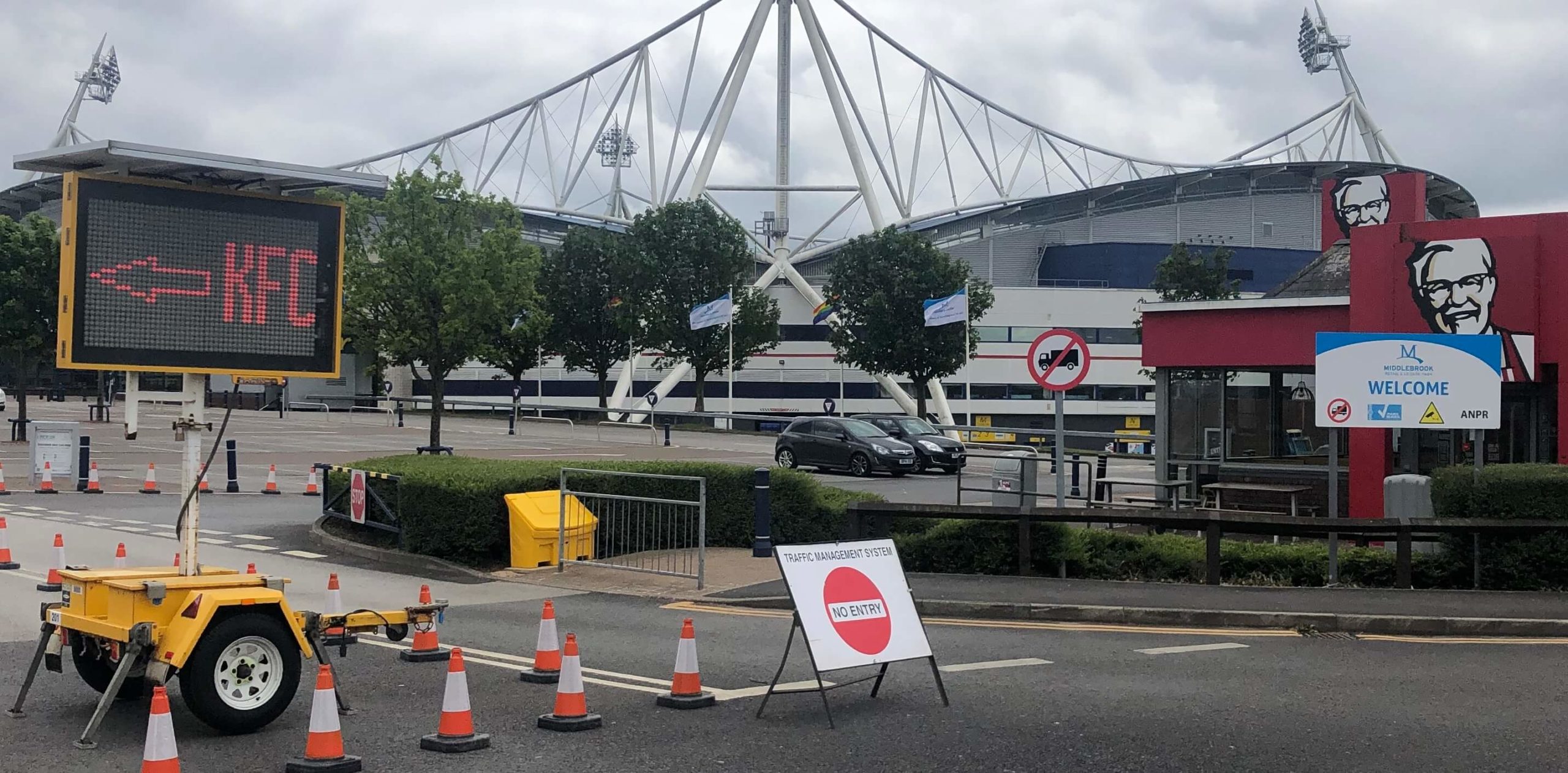 As a result, stores around the country are adapting, installing measures to help enforce social distancing as well as for a range of other requirements. Needs related to increased demand with Click and Collect, new queuing systems and even communicating specific information such as 'card payments only' have become a huge priority for these businesses.
Possibly the biggest issue logistically that retail stores currently have is in relation to queue management. It is a well-known occurrence that increased queue time can also increase frustration and anxiety in customers, which is not ideal customer psychology, especially when shoppers are already anxious and nervous.
Providing waiting customers with estimated queue wait times has already been proven successful in traffic management applications and the events industry, however it's not usually an issue faced by the retail industry. With this in mind, our new Queue Management Solution offers the retail industry a solid solution under COVID-19 conditions using our range of VMS.
The Queue Management Solution uses our dual-colour HD Compact VMS (variable message sign) to communicate queue wait times to waiting customers in conjunction with our solar powered VMS-A to communicate information to drivers. The HD Compact's portability and small footprint makes it an ideal queue management solution, especially in areas where space is limited. When placed strategically along the side of the queue, stores can keep customers informed and manage their expectations to help minimise frustration before customers enter the premises.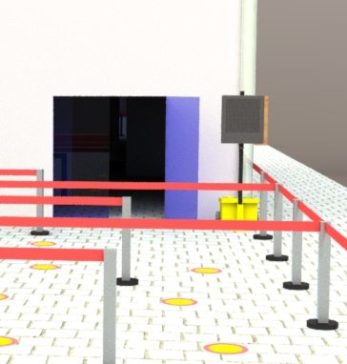 Queue management can also be achieved using the VMS-A in areas with more space. Whilst the HD Compact's selling point is its small size, the VMS-A allows for more complex messages and may also reach a larger number of customers due to its size, making it ideal for car parks and larger stores. Such messages may encompass new store opening times, the store's social distancing policy or other important information.
The use of the VMS-A in this solution can also help to keep customers informed every step of the way with their visit, being able to be used for a wide range of aspects such as traffic control and pedestrian marshalling.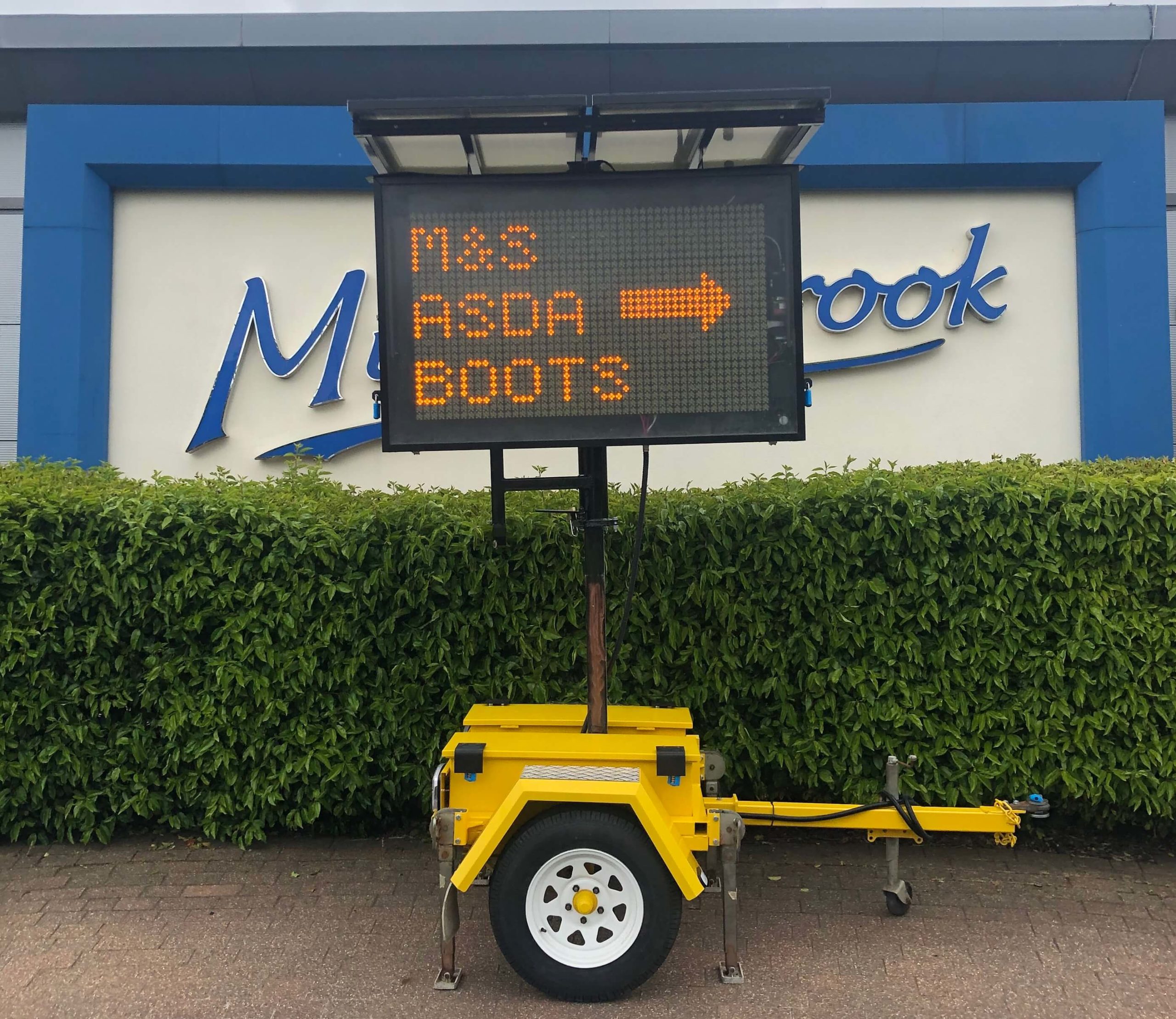 One of the most innovative uses however has been found in the support of increased demand of Click and Collect, which, in the absence of any customer information, can descend into chaos easily. Using our web-based platform, site managers can update the sign's message within seconds to call forward the next customer when their order is ready.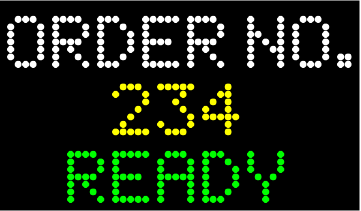 Whilst we learn to deal with COVID-19 both as an economy and as a society, more technological solutions will be employed to help us deal with the hostile circumstances we find ourselves in. This solution, and those we have developed alongside it, represents a step change in how we continue to use our technology to keep Britain informed during a time when information is of critical importance.
---
For more information about our solutions or if you would like to know more about how you can use our products to help with social distancing or queue management, please contact us via our contact form.
Alternatively, you can call us on 01629 580 570 to speak to one of our friendly team, or you can email us via sales@m-vis.co.uk.