Responsible Business Conduct for a Better World
As a successful business, employer and member of the wider community, we believe it is our responsibility to help the people and businesses in our local community. We provide a mixture of practical and financial support across a range of areas.
Safety
The safety of our customers, employees and the general public is one of our top priorities. The very nature of our products help to bring safety to the UK's road network, for events and emergency situations.
At the heart of our business operations, safety is a core foundation that our organisation is built upon. Principals of safety are felt at every level of our business, from our staff to our products and service. Perhaps one of the most socially responsible priorities, our emphasis on safety serves as the base point we that we judge all aspects of our business on.
Safety training plays a huge part in this, with the danger presented in many aspects of our line of work potentially being life threatening in on-site environments and in manufacturing roles.
Some of the training we either mandate or offer to our staff are:
Manual handling
Role related safety training
Fire Warden training
First Aid training
Near Miss training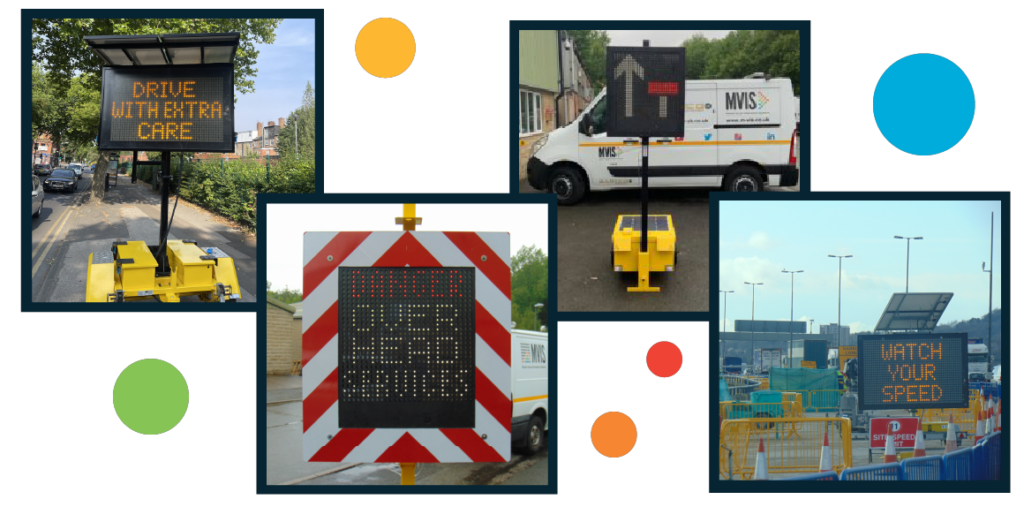 Employees & Training
We encourage our staff to undertake as much training as possible, increasing the safety and job satisfaction of our team members. As a result, we boast of one of the industry's best trained workforces and continue to support employees in training and qualifications with no limit to their advancement.
We also prioritise mental health, wellbeing and physical health in our approach to staff.
A few things we do to ensure this are:
All employees receive literature detailing the mental health first aid protocol 'ALGEE'
We offer the services of 2 mental health first aiders to lean on when their mental health is suffering
Offering the use of services such as Peninsula's EAP
We encourage staff to enjoy their downtime when possible, discouraging employees to take their work home with them and support staff in personal endeavours where applicable
Offering a wide range of free fruit each week for our employees, as well as free healthy lunch options for all employees if they want them
Employees are encouraged to take part in corporate fitness and sporting challenges throughout the year
Assisting an employee back to work after an extended illness we work with them on measures such as the reduction of hours or responsibilities if they feel they need them
We promote an open, inclusive and friendly company culture that rewards hard work and dedication
Offering a generous employee benefits package
We promote a culture of competitive pay in our organisation not only to reward our staff for their hard work, but also to keep them and help prevent poaching
Community Outreach & Charity
We take pride in our community outreach efforts, which have seen us offer our products, time and financial support to a range of community causes as and when they occur.
Some of our community activities include:
We regularly reach out to businesses affected by local emergencies such as flooding with the offer of our products to support with reopening, community information or security
We run an apprenticeship scheme to support the careers of local youngsters
Regularly provide work experience for students from Matlock's Highfields school
We also take part in local volunteering activities that benefits the community as a whole. For example, we work closely with our local community school in the form of annual mock interviews and critical thinking challenges for the students
Taking place throughout the year, our charity initiatives reach their peak during Christmas time. Each year, as an organisation, we pick a homeless charity to raise money for from our Christmas jumper day, which staff bring funds to take part in. Throughout December, we also hold a food bank collection which is donated before Christmas to a local food bank.
We remain opportunistic in this with charity taking the form of attendance at charity events, responses to local emergencies (both in financial support and services) and even advice.
Supporting the Ashgate Hospice, we raise money for the charity by running our in house baking competition, The Great MVIS Bake Off, partaking in the Treecycle, the Sparkle Walk and sponsoring the High Peak Trail. Before Christmas staff members volunteered to host a movie night for the team at Ashgate.
Having initiative to clean our offices, we are proud of our offices, this is why we take part in a litter pick in our surrounding area to ensure that the offices and roads around us are clean and maintained.
We support local sports individuals, in recent years we have sponsored many athletes over the years including Karl Johnston, a world champion Kickboxer, and the Matlock Town Football Team supplying them with a VMS outside the pitch.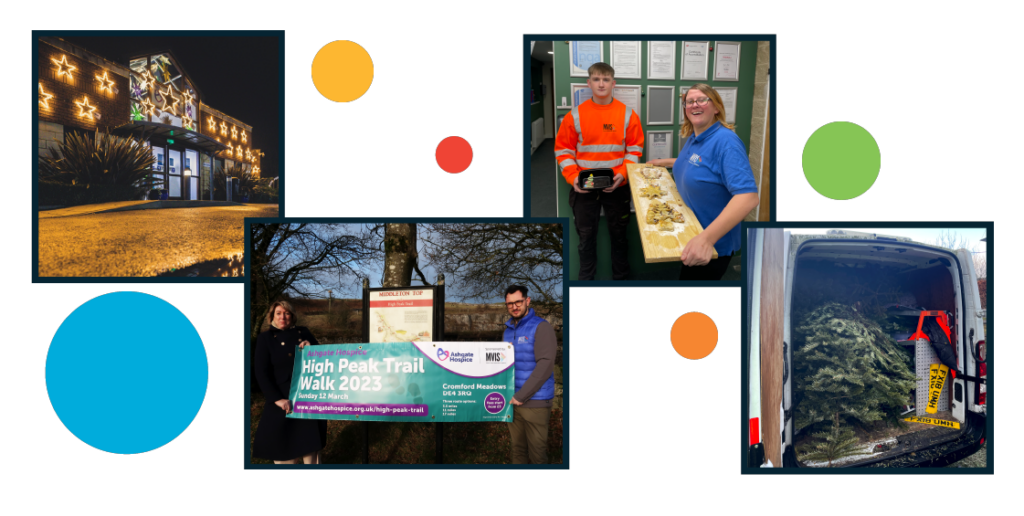 Environmental responsibility
The very nature of the majority of our products have a strong environmental focus. Our specialism being in solar power provides us a position of privilege to offer environmentally friendly products to organisations looking to minimise their carbon footprint and environmental impact.
Understanding the carbon footprint of our service, we strive to ensure that we minimise our emissions output wherever possible. Some of the steps we have taken are as follows:
Our delivery model sets out to deliver multiple units at a time where necessary. Working to reduce our carbon footprint, we can offload up to 3 x VMS A units in one delivery, up to 2 x VMS C units, or up to 2 x Solar IP units.
We have taken steps to help reduce our energy consumption over recent years and continue to commit to this through new innovations. Technological upgrades such as movement sensors and timers in our lights, hand dryers and eco-friendly heating solutions have been installed in our head office
We have a number of initiatives in place that helps the wildlife in our local area. Amongst these include a bee hotel and a hedgehog home that is maintained by our staff.
The importance of bees to the environment and global eco systems are well documented, and our choice for hedgehogs is close to our industry, with an estimated 1/4 of the population of hedgehogs being killed on UK roads each year.
We also maintain an on-site flower bed with plants monitored by our team in an effort to give back to the environment and bring some natural beauty to our local area.