MVIS' VMS-A takes off at Heathrow
The Challenge
Heathrow – the UK's hub airport – saw 80 million passengers through its gates in 2018 and has 76,000 people working in 400 businesses across the airport.
In October 2016 Heathrow was identified as the preferred choice for expansion of airport capacity within the South East, with the Airport Commission reporting an additional 260,000 flights per year, increasing the capacity to 130 million passengers per year.
Heathrow needed an efficient, effective and reliable way of communicating important information to this high number of passengers, drivers, construction workers and staff during exceptionally busy periods, general improvement works and multi billion pound expansion works.
The Solution
MVIS' VMS-A (variable message sign) was the perfect fit due to their flexibility – from ease of positioning due to the small footprint and trailer base, being able to update the messages in an instant using Web Studio™ to the use of text and pictograms so important messages were communicated clearly.
Following a successful hire agreement with MVIS, an order was placed to purchase 10 VMS-A signs, along with 10 maintenance agreements, to keep passengers and staff informed of upcoming works and drivers updated to ease congestion around the airport car parks.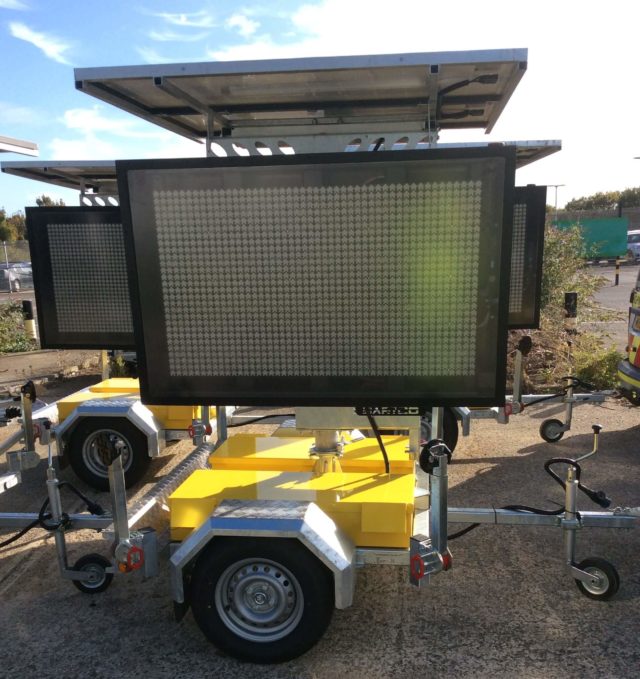 Charanjit Brar, Operations Manager Landside, Heathrow Airport said of working with MVIS: "The customer service is always very good, every time we have made a request the team have always delivered. The signs are the perfect way for us to keep a large number of people updated quickly on changing situations."
The VMS-As have an autonomous solar charging system with high, bright, low power consuming LEDs making it a great environmentally friendly choice. As they require no external power source, it also means they can be positioned anywhere.
The Benefits
The VMS-A's have allowed the Heathrow Operations Team to:
– Keep passengers, staff and construction workers informed, minimising inconvenience and freeing up staff to deal with other enquiries
– Position the signs anywhere within and outside the airport, relocating them easily as necessary
– Update messages easily when situations change, using Web Studio™
– Use pictograms as well as text, ensuring visitors who can't read English are also kept well informed
– Have access to customer support 24/7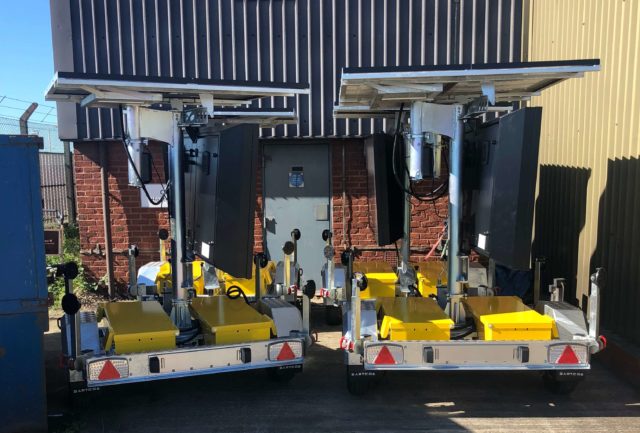 ---
For more information on how our VMS-A can help you, please get in touch with the team at MVIS on 01629 580 570 or email sales@m-vis.co.uk